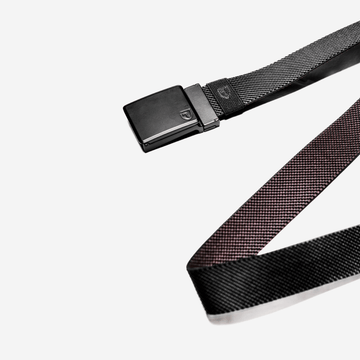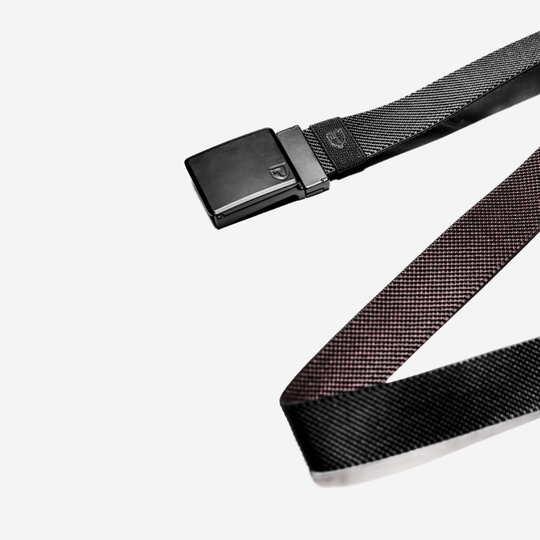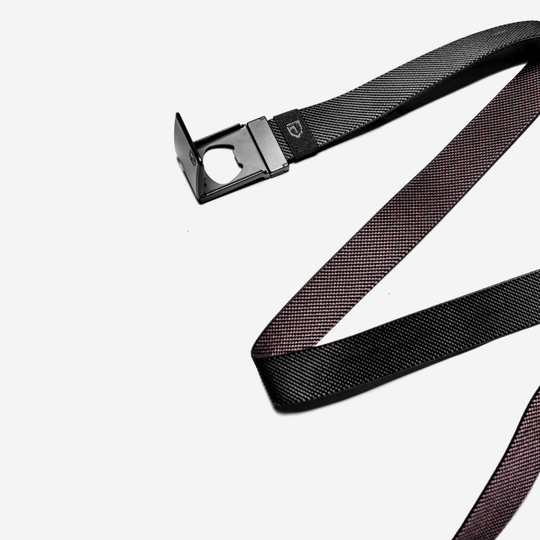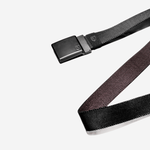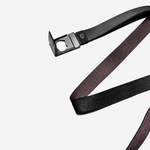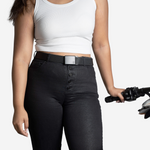 49 Entries
The world's most comfortable riding belt. This belt will keep your pants right where they should all ride long. Tough enough for the road and stylish enough for any occasion. Featuring a matte black, non-corrosive zinc/alloy swivel buckle with a hidden bottle opener! This belt is constructed of 38mm wide nylon-latex blend for the perfect combination of stiffness & stretch so you can sit comfortably on long rides. Buckle uses a ratchet system so it can fit almost any size waist.
Belt Length: 115cm / 45in
Materials: Buckle: Zinc Alloy | Belt: 70% Nylon / 30% Latex
×
100% Satisfaction Guarantee
Your NBT order has a 30 day satisfaction guarantee. If you decide they're not up to the job just send them back and we'll give you a full refund. We'll even pay for your return shipping.
Super Durable
This belt is awesome and the stretch is perfect for both me and my boyfriend. the interchangeable clasp and color band is also really great. and the sleek metal for the buckle is super subtle and nice for not getting stuck on my jacket.
Amazing!
I'll never need or wear another belt. This one is perfect! Greatest belt ever! Reversible, the right amount of stretch! Wow!
Super stretchy super easy to wear holds pants up well
THE Universal belt!
Comfortable, classy, and fashionable for most, if not all, outfits. I also love the hidden bottle opener.
Reversible belt
Good quality belt and prompt delivery.
FAQs
What's my size?
We don't know! But we've found nerdy data scientists that do. On any product page simply click on the WaiR - WHAT'S MY SIZE button and follow the prompts to find your perfect fit. This technology uses datasets from millions of body scans to match your measurements to our clothing design details. Don't forget, we promise a perfect fit or your money back no questions asked for 100 days.
What is your return and exchange policy?
We know the true test of any riding gear is how it feels. That's why we offer a 100% SATISFACTION GUARANTEE. You have 30 days to be sure you love em', we'll even pay for return shipping. If you decide they're not up to the job just send them back and we'll give you a full refund. That was easy.
What is Aramid and what does it do?
Simply put Aramid is a badass material that was created by scientists who are much smarter than us. It is a high tech synthetic fiber known for its strength (5x stronger than steel) and heat resistance. Aramid is a strong, lightweight material that is commonly used in protective clothing, such as bulletproof vests and firefighter gear or in our case motowear. We use Aramid to line the majority of our products because we believe it's the most reliable material to protect you from road rash and keep you comfortable at the same time.
What does armor cost?
All NBT Armor is CE approved and included at no additional charge with your purchase. Unlike our greedy competitors (no hard feelings), we didn't feel right charging extra for the gear that keeps you safe. Protection is in our DNA and this keeps it that way. All of our gear comes with armor pockets that you can easily insert or remove when you get to where you're going. Remember, we're built for the journey & the destination.
How much is shipping?
We like to keep things simple. Shipping is FREE on all orders over $150, that's it. For orders less than $150 standard UPS ground shipping will be applied to your order at checkout.